How can Nova PeKacid be used to open blocked drippers in a fertigation system?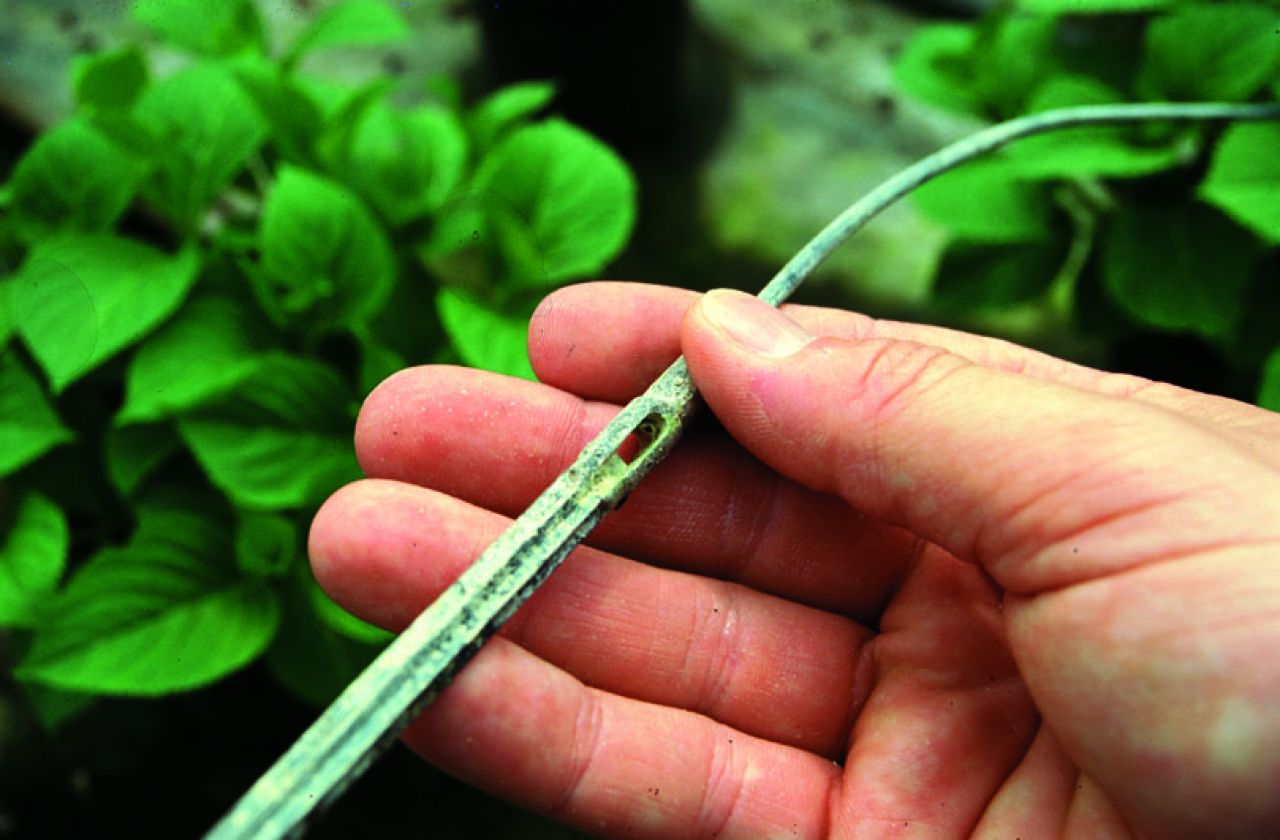 To open blocked drippers by using Nova PeKacid, please follow the instructions down below:
Nova PeKacid needs to be applied in 15 minutes throughout the irrigation system
Calculate the irrigation flow rate which passes in 15 minutes.
Apply only 5 kg of Nova Pekacid for every cubic meter of water.
Example:
The irrigation flow rate is 6 m3 per hour =>in 15 minutes your irrigation flow is 1.5 m3
If 5 kg of Nova PeKacid needs to be added for every 1 m3, in 1.5 m3 you will need 7.5 kg of Nova PeKacid
(5 kg/m3 x 1.5 m3 = 7.5 kg)
How to apply it:
1. Start your irrigation system and make sure that the water reached all the drippers
2. By knowing the flow rate of your irrigation system which passes in 15 min, apply the right amount of Nova PeKacid according to the above calculations.
3. After applying Nova Pekacid, make sure that the system is rinsed, only with water, for another 30-45 minutes.
In severe situations, the end stoppers of the irrigation main pipes could be opened in order to rinse the main pipes as well!
Note:
For annual crops - please avoid cleaning during the crop cycle. Blocked drippers could be done before installing the crop or after its harvest.
For perennial crops (e.g. orchards, vineyards) - blocked drippers can be cleaned all year round.