Wetting agents maximise water use and have several tangible benefits:
Increase plant and turf uniformity
Improved plant growth and performance
Improved efficiency of water use
Improved performance of fertilizers and pesticides
Waterlogging prevented
Reduces hand watering requirements on hot spots
Provides an even wetting front through the soil profile
Extensive research and product development has demonstrated the advantage of the use of a quality wetting agent in pot plant production.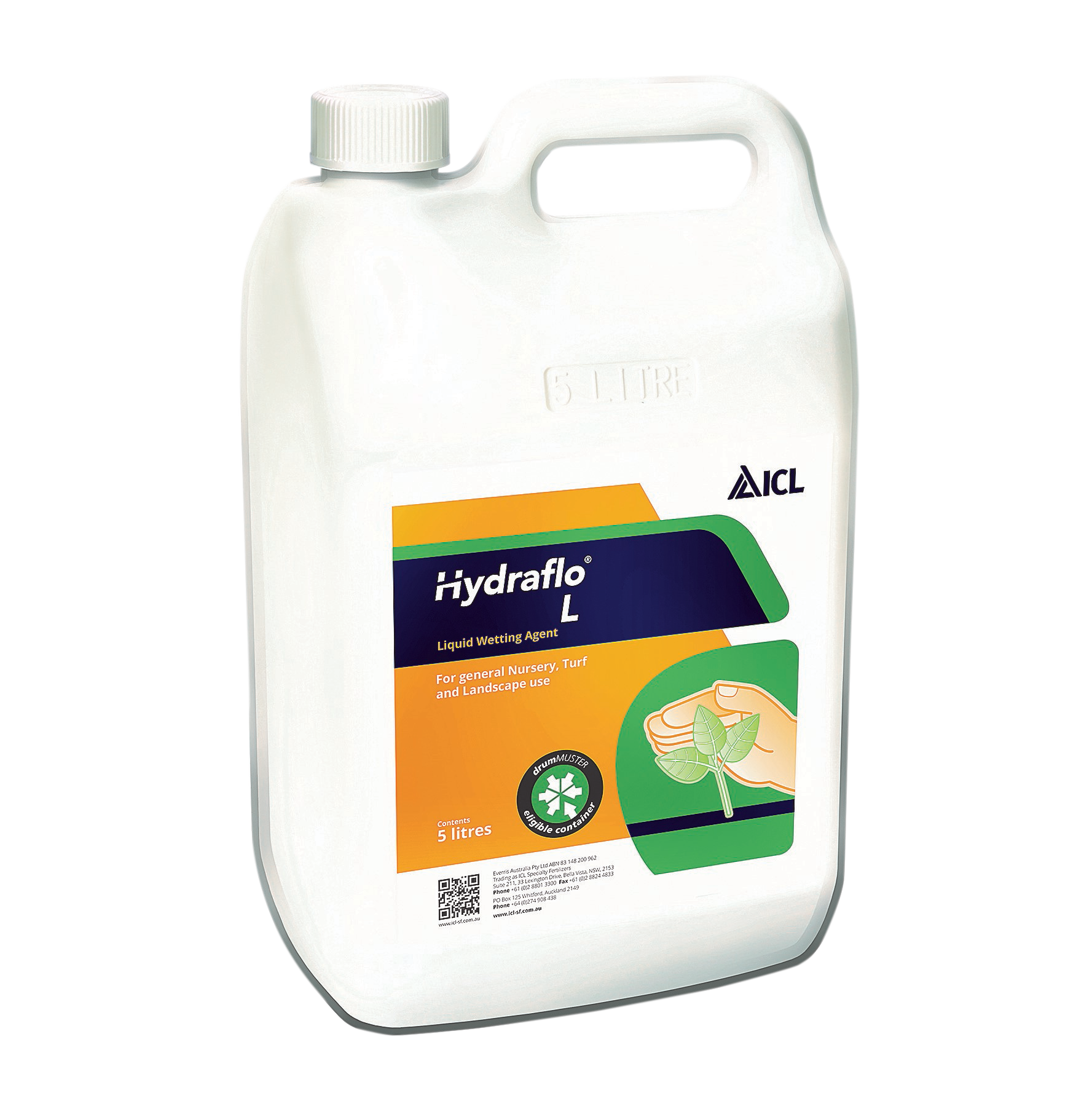 Hydraflo L
Hydraflo L is a liquid soil wetting agent that is safe to use on delicate ornamental flowering plants.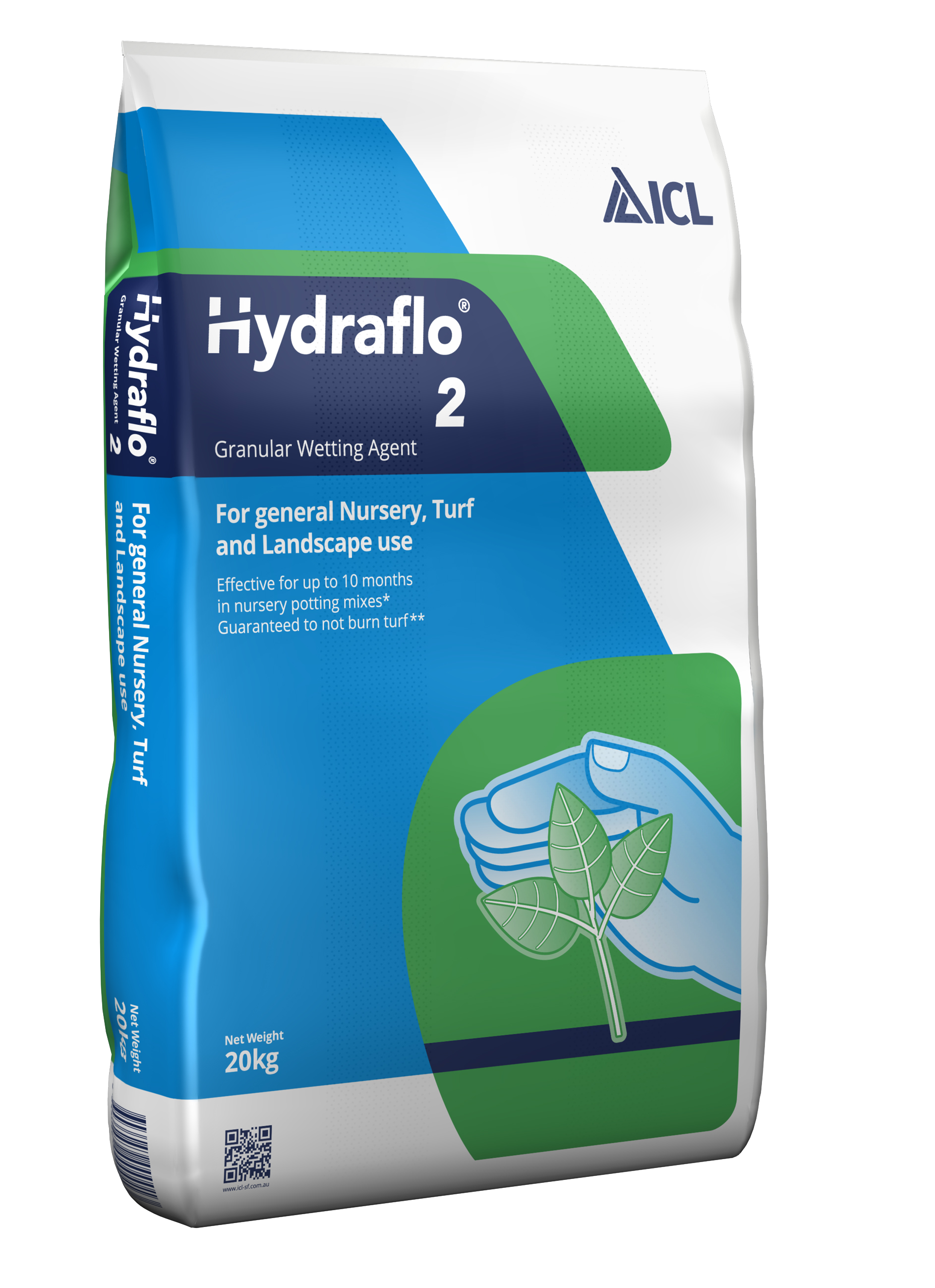 Hydraflo 2
Hydraflo 2 is a highly effective dual-action (both immediate and long-term) granular wetting agent.