With Anthracnose appearing to be on the increase in recent years, ICL Turf International Technical Manager dr. Andy Owen gives an insight into the disease and best management advice in this 3-part series.
In part 1, Andy is joined by Kate Entwistle of the Turf Disease Center to take a closer look at the disease and how to identify it.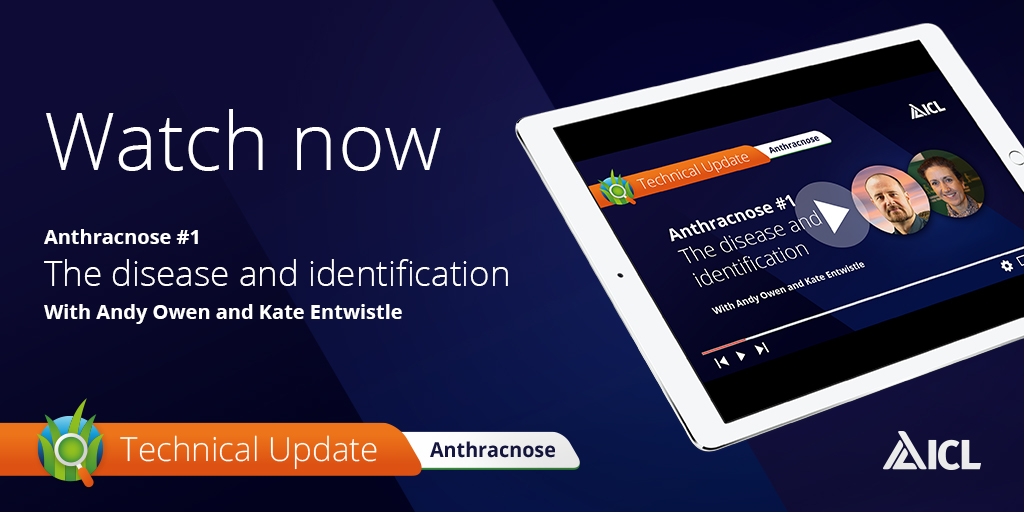 Andy is joined by colleague ICL UK & Ireland Turf Technical Manager Henry Bechelet in part 2, as they discuss the background factors that influence Anthracnose disease incidence.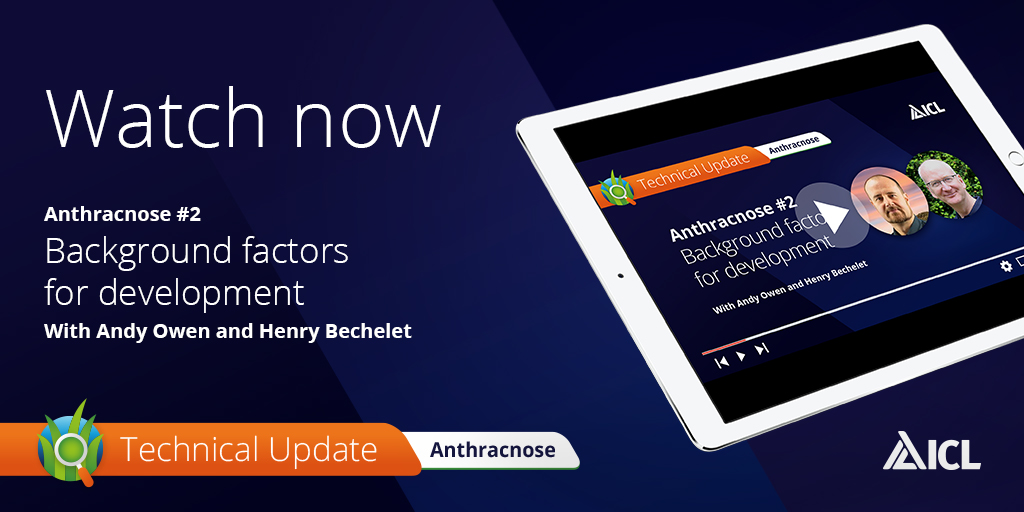 In the 3rd and final part of this short video series, Andy and Henry share best turf management practices and advice to reduce Anthracnose in turf grass.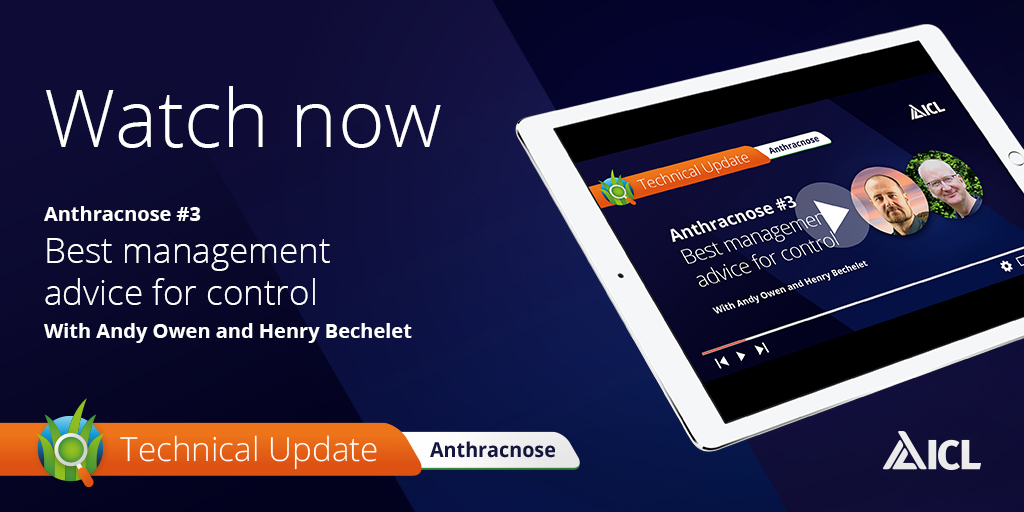 Watch the recording of Andy and Henry's webinar as they zoom in further to best management advice for Anthracnose control, share trial results and answer audience questions.