Osmocote 5 Stories: Conifers and Rhododendron in Germany
Meet the next generation of controlled-release fertilizers: Osmocote 5. The future of stronger and healthier plants is hidden in each of its small granules. With ingenious OTEA-system and brand new NutriMatch-Release technology growers get access to an advanced level of fertilizers, offering exceptional plant health and leaf color. The past year, we have asked customers from all over the world to test the impact of Osmocote 5. In a series of customer stories, we like to share the outcome of the very first trials. These are our customer's experiences.
Tree nursery zu Jeddeloh Pflanzen is not just a full-range supplier with its own production, but also offers holistic product and sales concepts and innovative new products. The full-service nursery includes a range of over 4,000 products of excellent quality. The nursery relies on many years of experience in cultivation and technologies in order to produce first-class, uniform tree nursery plants. A few of the products produced for garden center customers are: Berry Bux (the compact Vaccinium angustifolium), Endless Summer hydrangeas in different collections, yard fruits (blueberries, raspberries and blackberries), Conifers in different varieties, bee-friendly nursery trees from the Bee Happy brand, Zepeti (the blooming rose variety) and XXL plants cultivated in pots.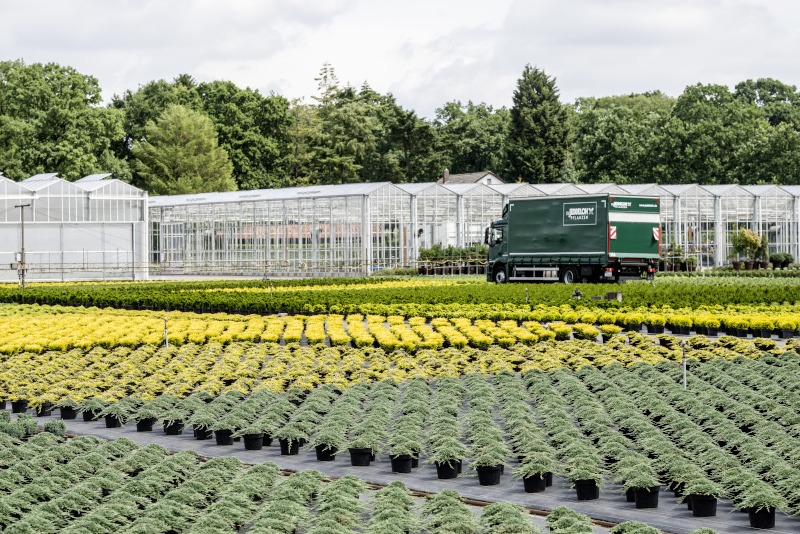 Osmocote 5: Grower's experiences
Zu Jeddeloh nursery uses Osmocote Exact Hi.End and tested the new generation, Osmocote 5, in 2019 and in 2020. We spoke with Mr. Jan zu Jeddeloh about the trials and results. Jan: "As a full-range supplier with our own production, we want to optimally supply our various crops with nutrients. For the production of high-quality nursery plants, we need a high quality, reliable fertilizer that starts slowly and supplies the nutrients optimally according to the plants' needs over the cultivation period. In recent years, we have achieved the best results with Osmocote Exact Hi.End. When ICL told us about Osmocote 5 as the new generation fertilizers, we were keen to put this innovation to the test."
"We are keen to use this latest fertilizer technology for our production of healthy and well-rooted plants. This is the only way we can be sure of first-class and uniform quality."
In 2019 the nursery started small with test comparing Osmocote Exact Hi.End to Osmocote 5 in conifers. As the experiences turned out good, the trial became bigger in 2020 using various tree nursery cultures in for example conifers, deciduous trees and Rhododendrons. As with Osmocote Exact Hi.End, the application rates of Osmocote 5 were between 4,0 and 4,5 g/l. Jan: "Osmocote 5 is as effective as Osmocote Exact Hi.End. We found that the results were very similar. The quality of the sensitive cultures where we applied Osmocote 5 was very high. As with Osmocote Exact Hi.End, most plants did not require any additional fertilization during the cultivation period, which saves a lot of work and time. In individual cases, Universol water soluble fertilizers were added as required."
"We also like the fact that we can use Osmocote 5 in the same balanced fertilizer dosages for individual crop fertilization as we did with Hi.End. We are keen to use this latest fertilizer technology for our production of healthy and well-rooted plants. This is the only way we can be sure of first-class and uniform quality."
Learn more about Osmocote 5