Osmocote 5 Stories: Coolwyn Nurseries, Australia
Meet the next generation of controlled-release fertilizers: Osmocote 5. The future of stronger and healthier plants is hidden in each of its small granules. With ingenious OTEA-system and brand new NutriMatch-Release technology growers get access to an advanced level of fertilizers, offering exceptional plant health and leaf color. The past year, we have asked customers from all over the world to test the impact of Osmocote 5. In a series of customer stories, we like to share the outcome of the very first trials. These are our customer's experiences.

At Coolwyn Nurseries in Victoria, Australia, Steve Koelewyn agreed to a trial to test the impact of Osmocote 5. After many years of using another brand as the preferred Controlled Release Fertilizer, Steve now applied Osmocote 5 (12-14 months) on their premier volume line of Magnolia 'Teddy Bear'. ICL Sales Manager Roger Boyle visited Steve to find out what his experiences are so far.
"The stock retains color longer, and we have noticed improved side branching and overall plant structure."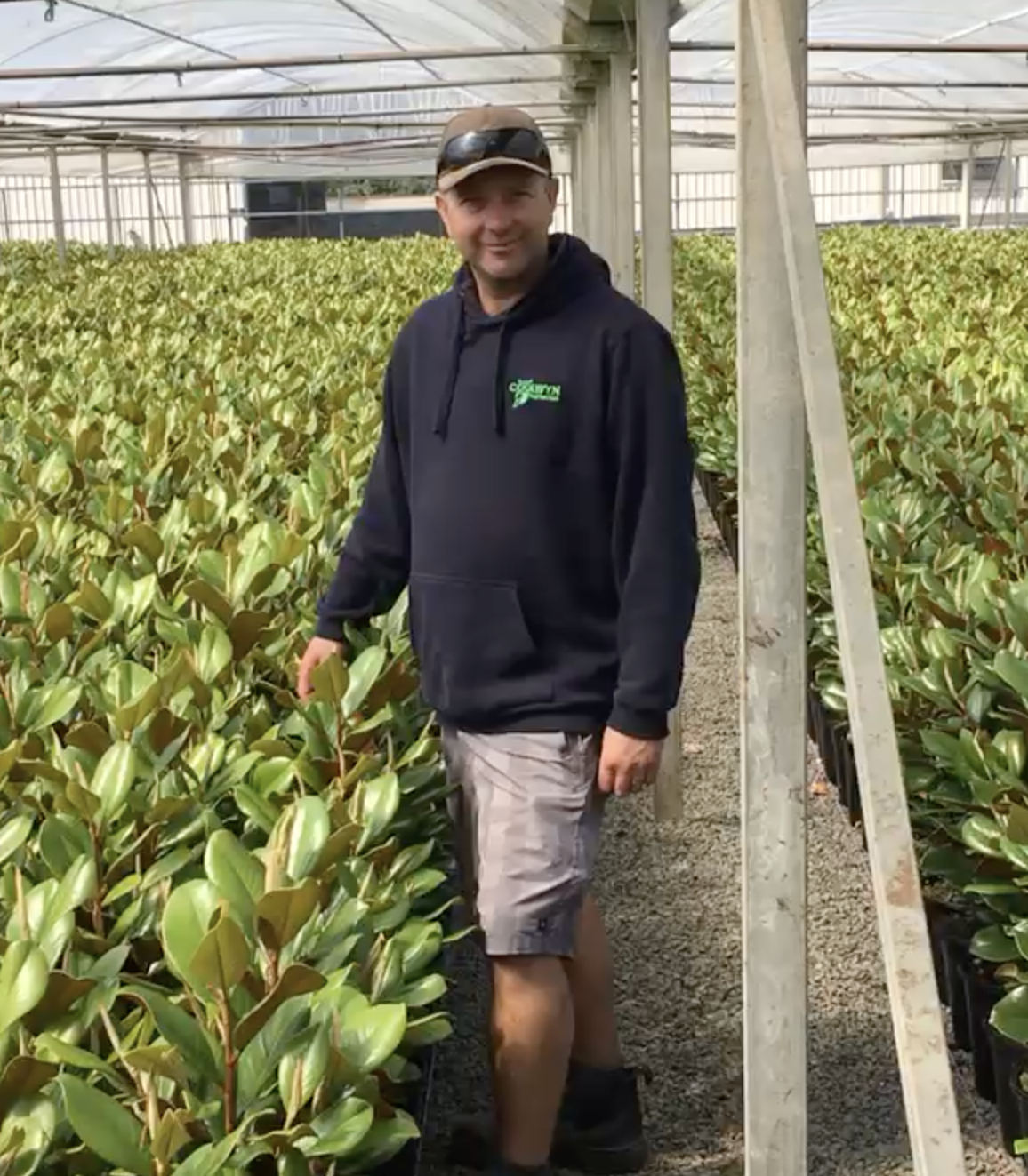 Osmocote 5: Grower's experiences
Steve was hoping for improvements in overall growth, color and plant structure, which would result in a better end-product for this signature line. As Osmocote 5 includes the improved delivery of trace elements and the S-curve delivery of all nutrients, Steve was hopeful of improving the color of his crop at the end of the growth phase in comparison to the control, without having to top-dress the stock. The result was better than expected. Steve: "The stock retains color longer, and we have noticed improved side branching and overall plant structure."
Steve is looking forward to Osmocote 5 being fully available in 2021, so that he can apply the product in larger batches against his current practice. Asked for any final thoughts, Steve replied "I would recommend Osmocote 5 to other growers as we have seen positive results so far."
Learn more about Osmocote 5