Hand-held Spreaders
ICL biedt betrouwbare handstrooiers aan voor gebruik op kleine grasoppervlakken en borders.
Het strooien van meststoffen of graszaden met handstrooiers is veel efficiënter in vergelijk tot handmatig strooien. Hand-held spreaders verlagen ook het risico dat u planten of gras per ongeluk verbranden.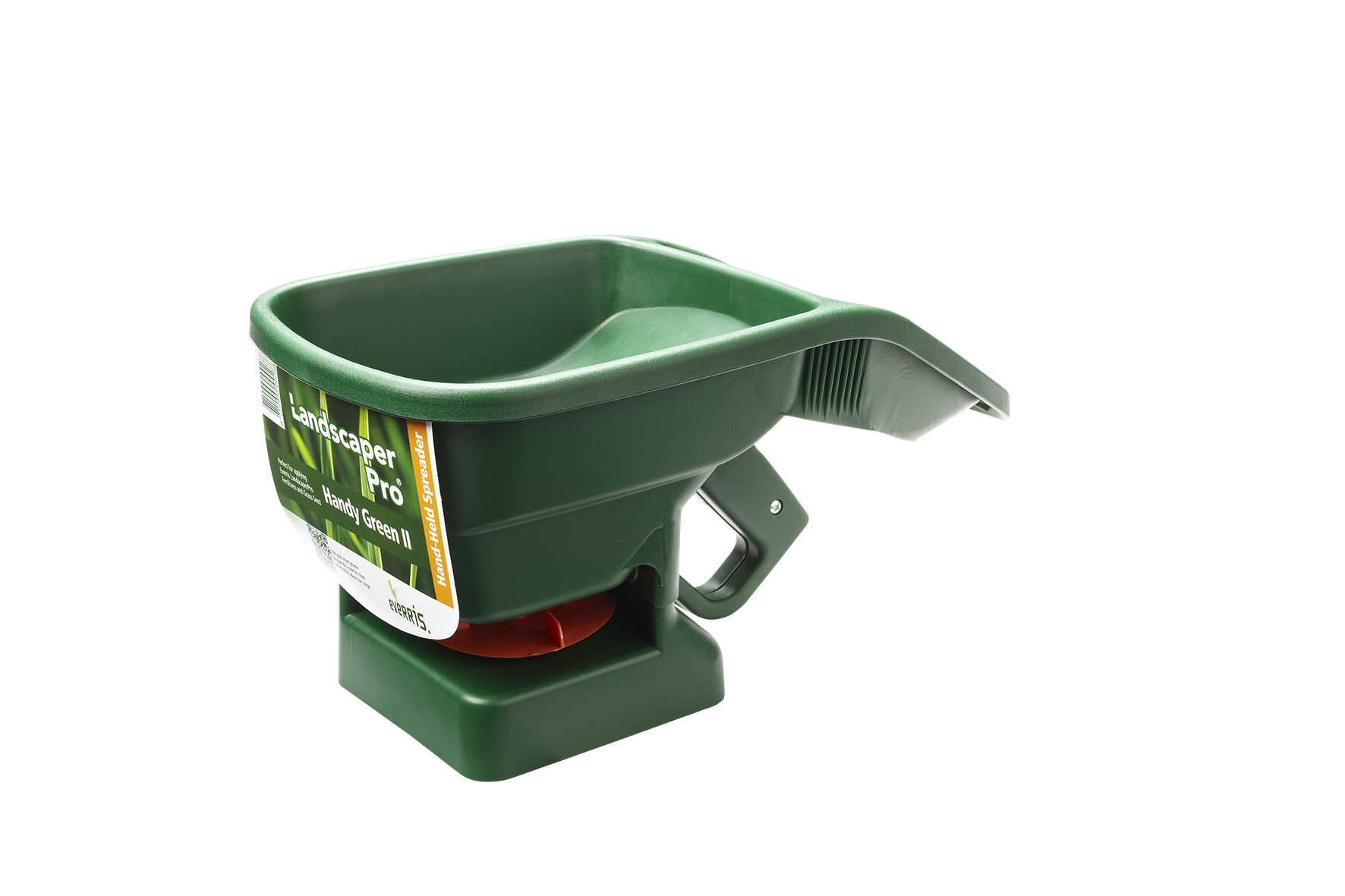 HandyGreen II
De HandyGreen II is een compacte, handzame roterende spreader die perfect is voor gebruik in kleine gebieden.